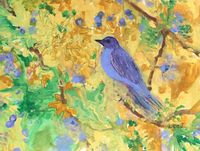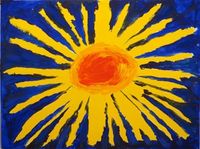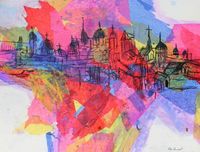 Artism®
Lee Jaworek calls his art Artism® - seeing the world through the prismatic lens of Autism.  Lee is a young artist with Autism who tries to express his perception of the world through his art; the challenges -- the triumphs -- the beauty.
Lee is a recent graduate of the Art Institute of Washington with a Bachelor of Fine Arts.  Since his graduation he has been pursuing a career in painting impressionistic and abstract works.  His paintings and prints have been exhibited in the Virginia State Capitol in Richmond, Alexandria Virginia's Athenaeum Art Gallery, and at the Paula Poundstone Performance-Fundraiser at The Birchmere nightclub, as well as other galleries in the Washington Metropolitan area.  Most recently his "Sunflower" has been seen on CBS Sunday Morning as part of their sun art collection.  Lee has received a number of commissions from private collectors while currently  continuing to expand his portfolio.
Lee's Artism® is characterized by vibrant colors, balance, and impact. He believes "each color is just as important as every other color." Since an early age, Lee has been attracted to the basic spectrum of colors in the rainbow, and has incorporated them in many of his works.  He is intense in his execution, and definite about his selection of subject.  Lee's sensory experience of light and color have a great deal of influence on his art.  Perhaps in viewing it, one may have a glimpse into an autistic person's perception of the world -- stunning, curious, perplexing, magical, beautiful -- Artism® .
RAVE review of Lee Jaworek's "Artism" in THE OLD TOWN CRIER:
"The first thing that struck me when I initially saw the works of this young artist was how visually "palpable" they were. This characteristic is not an easy one to achieve in either representational or abstract painting, and yet, nearly every work has a visual component that screams "this is how it would feel to touch it", but the scream is in the use of colors and the brush (or finger) stroke..."
"Picasso once noted that 'there are artists who transform the sun into a yellow spot, but there are others who, thanks to their art and intelligence, transform a yellow spot into the sun.'  Visit LeeJaworek.com and meet a superbly talented and visionary transformer."
--F. Lennox Campello, Art critic and curator, Washington, D.C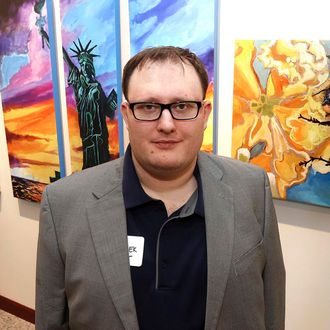 photo: Alexa Welch Edlund/The Richmond Times-Dispatch
CBS Sunday Morning selects/airs "Sunflower" as part of their Sunday morning collection of Sun Art!
Lee Jaworek at the "ReelAbilities art festival" describing his "Artism" journey as a fine artist on the autism spectrum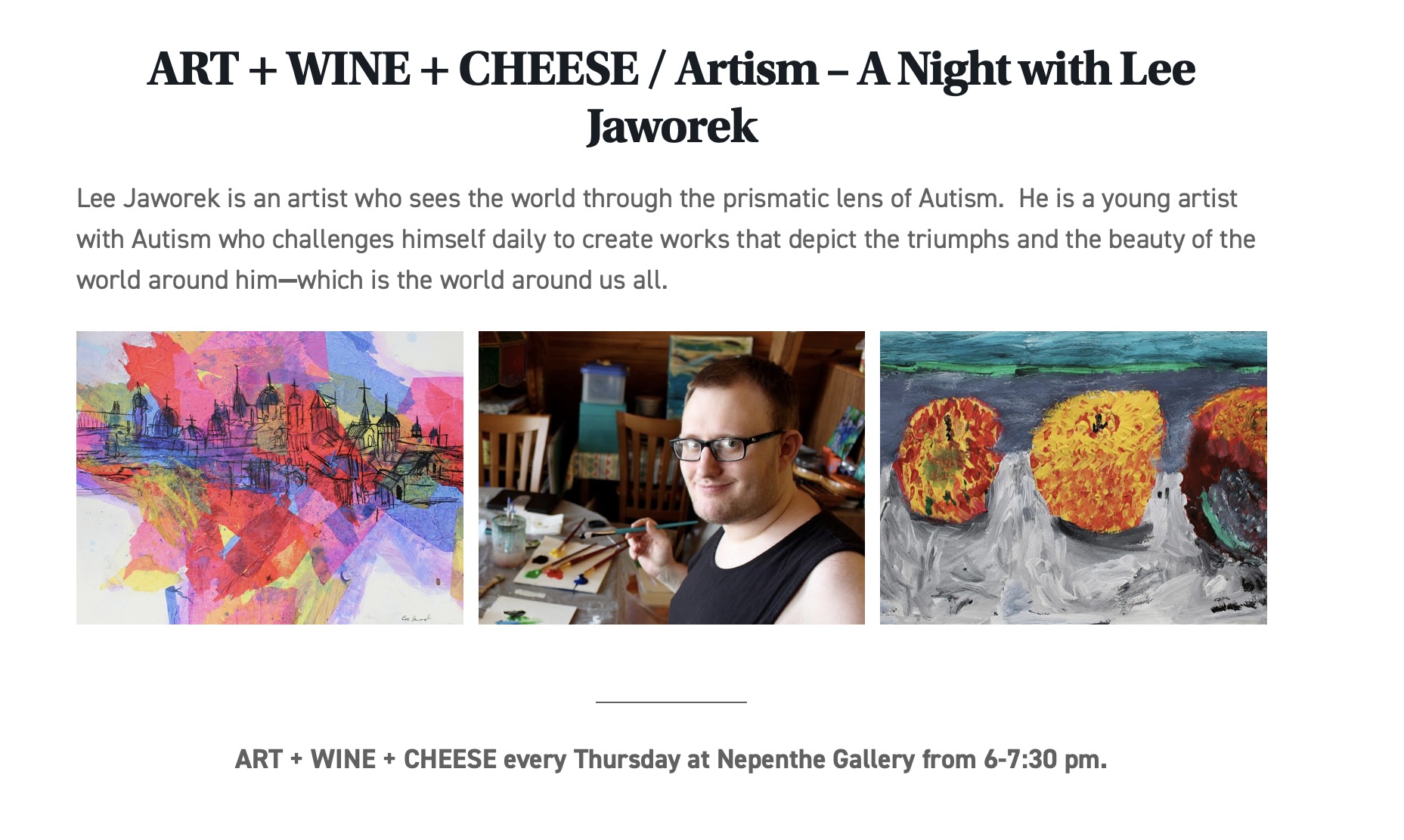 NEW EXHIBIT!! Nepenthe Gallery - Reception Nov. 9!
Exhibit of Lee's Art at "Nepenthe Gallery," 7918 Fort Hunt Road, Alexandria, VA 22308, with "ART+WINE+CHEESE" reception from 6:00-7:30 p.m. November 9th, 2023! (Exhibit continues through the end of November). WWW.NEPENTHEGALLERY.COM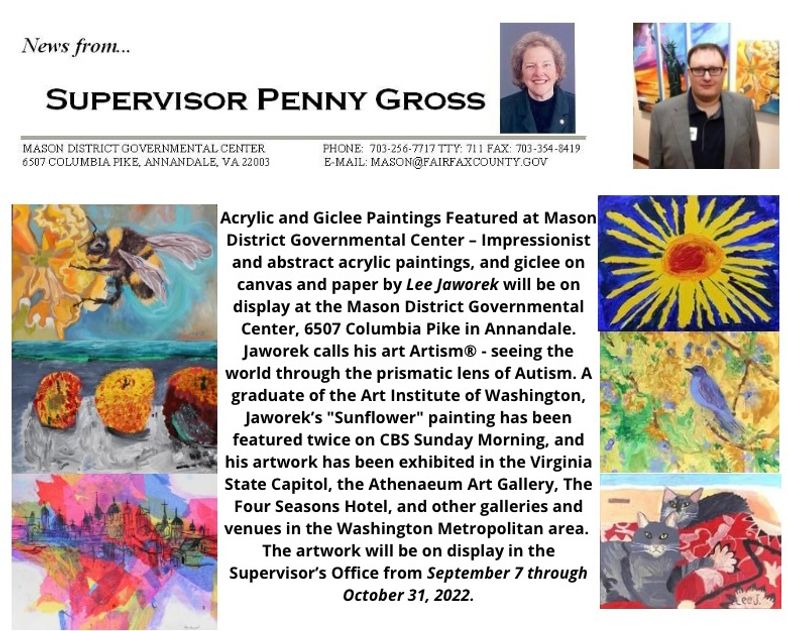 Exhibit of Lee's art at Supervisor Penny Gross's office Sept. 7 thru October!